---
TELEQUADRI S.r.l. - Via Fiume 11/13 - 20021 BARANZATE - ITALY TEL.: +39 023561870 FAX: +39 023561929 E-MAIL: info@telequadri-srl.com
POWER LINE - FELS
Mobilis conductor system was developed for the electrification of many types of mobile machines in applications where a trailing cable is either undesirable or impractical. Mobilis Elite is ideal for the travelling cranes and standard lifting equipment, but also façade elevator installations, electrical industrial doors such as airplane hangars, sliding roofs for swimming pool or stadium, textile folding and cutting installations, assembly, test or control lines.

Mobilis Movit is particularly suited to high capacity overhead cranes, long lines, gantry cranes, the port industry and the human transport.

The main advantages are the security (IP23 = Finger safe), the ease and speed assembly and the ease of maintenance. Mobilis is also differentiated by its well finished design, long length of lines without expansion joints and an excellent value for money.


MOBILS MOVIT ELECTRICAL RAILS
HIGHER PERFORMANCE

Designed in aluminium with a stainless
steel track for the contact surfaces,
it offers you high conductivity, light
weight, competitive production costs and flexibility of shape.
With a clearance between rails of
50 mm, the aesthetic, compact design takes up minimum space and minimises
voltage drops due to its low line
impedance.

HIGHLY PRATICAL

Numerous features make MOBILIS
MOVIT easy to integrate, install and use:
• simply sliding and clipping
into the suspensions
• compact connection requiring
minimum preparation
• high-speed collector travel
(up to 600 m/min.)
• long-distance lines without
expansion joints
• suitable for inside or outside
installation
• no tools required to mount
insulation accessories
• rail profile providing easy
installation of a de-icing system
etc.


GRATER SAFETY

Security and working safety
are the key-words for the entire
range in total respect of the
regulations and standards
in force.
• The installed rail offers
a protection index of IP 23.
• The PVC insulating envelope
is fluted, thereby increasing
insulation clearance, the
collector brush has innovative
reinforced insulation.
• The shape of the contact track enhances,the quality and reliability of
current collection.
• The quality of the materials and the care taken at every stage guarantee
a long life.
DESIGN: ENHANCED EFFICIENCY

Just like the entire MOBILIS
range, this rail has benefited
from all the power of
industrial design by
combining performance,
ergonomics, aesthetics
and economic reality.



MANUFACTURES: PERFORMANCE AND ECONOMY

MOBILIS Elite has the advantage of high
performance design without additional
costs.Thus giving manufacturers a competitive
edge in development and marketing :
more competitive assembling, maintenance
and use.
INSTALLERS: SIMPLICITY AND FLEXIBILITY

Thanks to its limited number of parts,
the systematic use of easily removed
connections, and rapidly fitted accessories
(without tools), MOBILIS Elite offers
installers a system which is simple and
quick to set up, whatever the location.
USERS: SECURITY AND REIABILITY

As well as complying with standards and
regulations in force, MOBILIS Elite stands out for its hard-wearing qualities and ease of maintenance, thanks to the use of toolfree fitting of accessories.


Download catalogue ELITE
Download catalogue MOVIT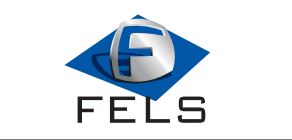 EQUIPAGGIAMENTI ELETTRICI PER GRU - ELECTRIC EQUIPMENT FOR CRANES


ENGLISH
ITALIANO